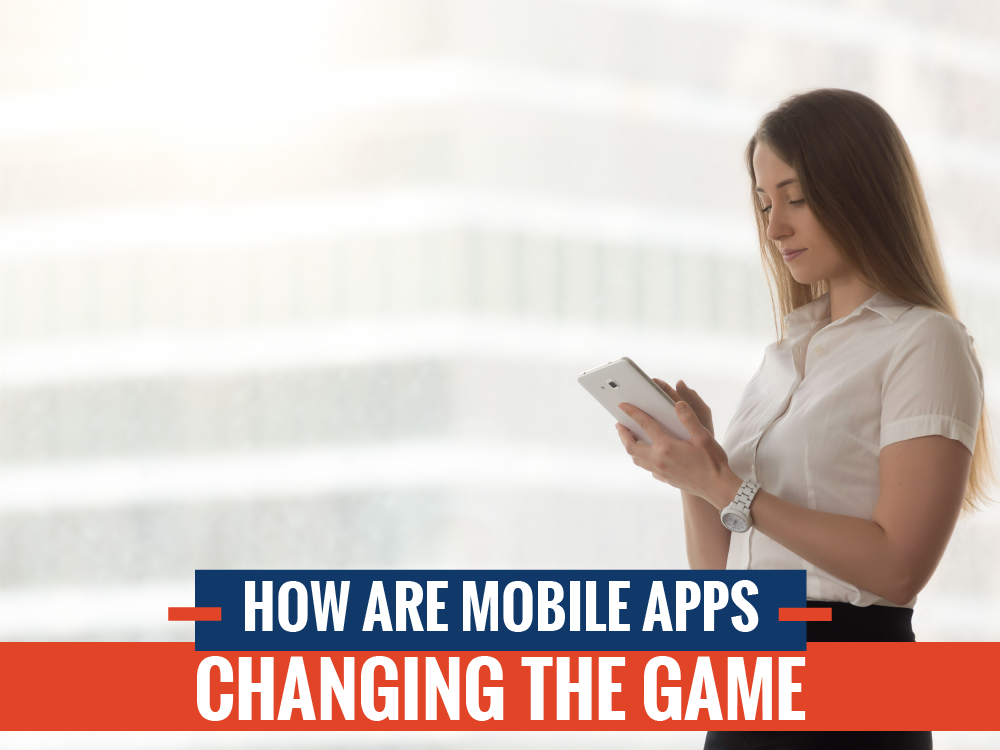 If your business is neglecting incorporation of mobile apps, it's not too late to get up to speed!
In a world where virtually everyone has a smartphone, lacking an app will be detrimental for your business. The powerful computers we carry in our pockets have revolutionized the way we live our lives. Smartphones allow us to access endless amounts of information with only a few clicks and their capabilities are only getting more impressive with each new release.
In many ways, the world feels like it has shrunk because of smartphones, yet there are many who say we are only growing further apart as a society because of them. But smartphones have not only changed the way we communicate—they have allowed for advancements in a lot of other areas as well.
If you have been wrestling with whether or not your business should invest in mobile app development and incorporation, here are a couple of points that will hopefully influence your thinking:
An Effective Mobile App Will Assist with Workflow –
Researchers have found that people spend close to half a workday using mobile apps. It is obvious that people cannot do without their phones anymore, so, rather than penalize employees, businesses should look for ways to adapt.
A 2017 security and risk assessment found that large companies utilize more than 10 mobile apps in order to conduct business. However, companies of all sizes have found that mobile apps for employees can offer greater efficiency and flexibility.
Popular business apps include project management, sales, business intelligence, and inventory control. Portable apps and devices to use on the road or inside warehouses seem like a no-brainer in 2019, but you wouldn't believe how many businesses are still operating without them.
Companies large and small operating across a spectrum of industries have concluded that mobile apps are a fundamental facet to many businesses and their ability to mobilize workflows. No longer do companies have to limit business processes because employees are restricted to being tied to their desks to get online.
What Can Today's Apps Do –
Pew Research says 77% of Americans own a smartphone, and that was back in 2011—imagine how many more people own one today!
But why wouldn't they? Smartphones (according to 2018 data) can: (1) store a lot more; (2) are faster and more powerful than ever before; (3) can use multiple applications at once; (4) have easy music and video streaming, as well as online gaming; (5) have longer lasting batteries — and oh yeah, the cameras are HD and the best we've seen yet.
Gone are the days where we had to sacrifice many of the capabilities we enjoy on our laptops or desktops while on the go. The improvement of mobile technology has allowed us more options in how we approach both our work and leisure activities.
If you have been looking for help with all things related to mobile app development and incorporation, get in touch with the fine folks at Inflash! Don't let your business fall behind!