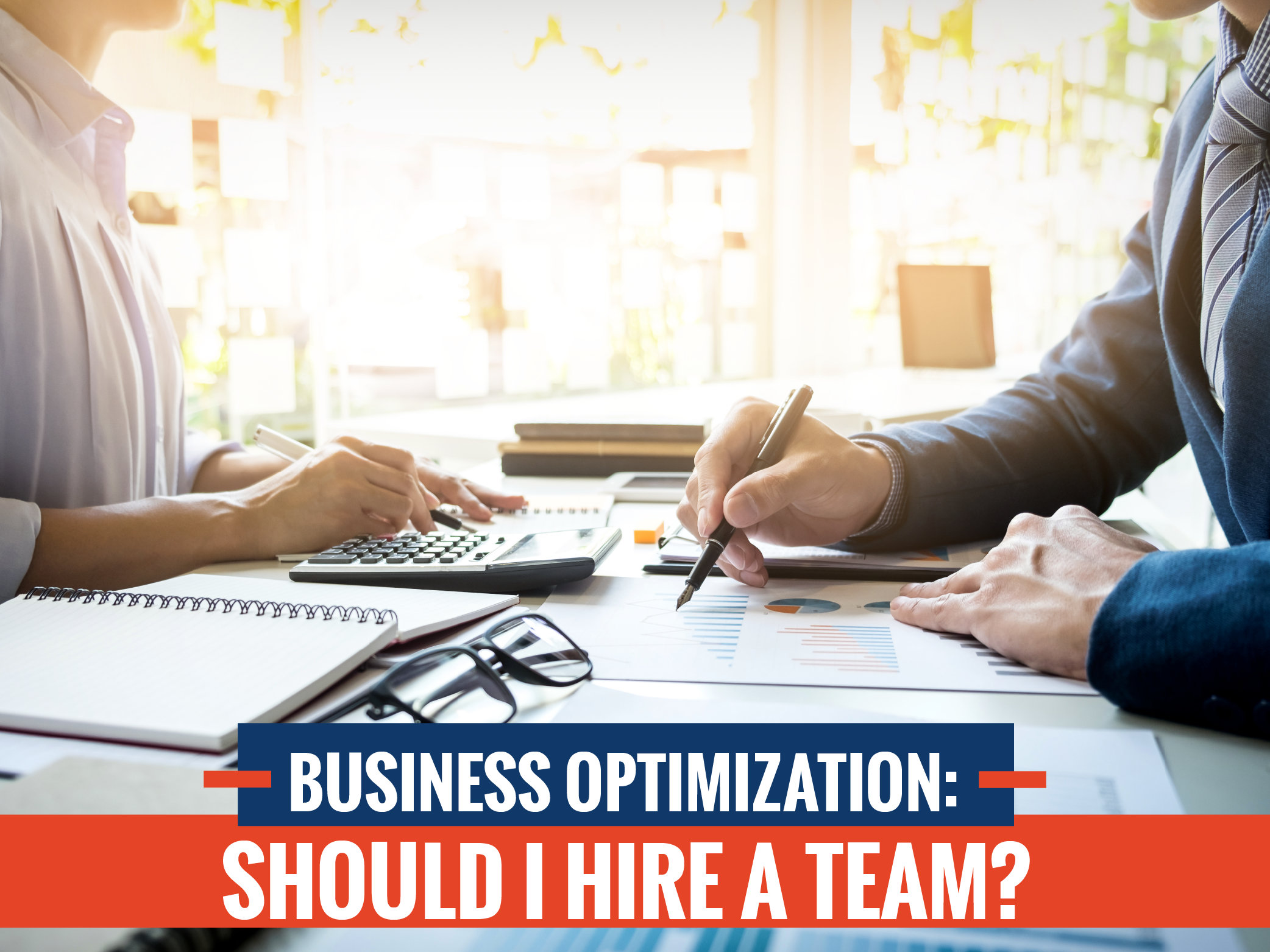 Deciding whether optimization is a task for you, or one best left to a team of professionals, is essential for your business.
There are many facets to consider when it comes to optimization. Individuals who know the critical importance of optimization often consider these facets in perpetuity, for optimization is simply something that never ends. But with all the things you have to do to keep your business afloat, is spending all your time on optimization really the best path to pursue? This is a question that many business owners and project managers contemplate, and many weigh the costs and benefits associated with optimization in order to see whether optimization is something they can handle themselves, or whether it's something that a trusted team of professionals, outside of the business, would be more equipped to handle. If this question is one you're facing right now, the information below may help you reach a decision.
Optimization: Doing It Yourself
There are many do-it-yourselfers who believe they can handle everything as far as optimization is concerned, though a large segment of these individuals usually underestimates how all-encompassing the task of optimization really is. There are so many areas of your business, and to optimize each one, even on an individual basis, takes a lot of time in itself—how could one person possibly do it all with great effect? Of course, there are small-business owners who can focus on optimization without letting responsibilities go neglected, but this is largely because their businesses are, as their job title indicates, small—there are fewer areas to optimize. Do-it-yourself optimization is definitely possible, though the headaches and long hours of trial and error should be expected.
Optimization: Bringing on a Partner
In the previous section, the reasons regarding why do-it-yourself optimization is not ideal were illuminated. Now, imagine all those issues discussed above totally taken off the table: that's what it's like when you bring on a partner to assist with your optimization endeavors. When a team of professionals who have been doing optimization-related work for years is collaborating with you, it'll allow you more time to focus on the things your business needs you, and only you, to carry out. And when you hire a team like In Flash, the benefits your business reaps are noticeable within a few days of working together.
Why In Flash for All My Optimization Needs
This article discussed why do-it-yourself optimization falls short of what hiring a professional team can do, though one point should be addressed here, at the conclusion, because it is of critical importance: hiring a professional team to take care of your optimization endeavors is great, though it can be costly if you decide to collaborate with the wrong people. If you want the kind of optimization that'll put your business on the fast-track to being on top, and without breaking the bank, then you need to check out In Flash!